Wanderoo
Medium Roast
Regular price
Sale price
420.00 INR
Unit price
per
Sale
Sold out
Best brewed with

Know the Coffee
The Wanderoo is a washed Arabica of the Selection 9 varietal that has been carefully hand pulped to ensure that each bean is completely damage free. The result is a sweet, bright cup of coffee with dark chocolate and nutty flavour notes and balanced acidity.
Know the Grower
This beautiful Arabica coffee comes from our partner farmer producer organisation in the Biligirirangan Hills, an incredibly lush deciduous forest on the confluence of the Western and Eastern Ghats. This 400 member strong FPO is dreaming big about the wellbeing of their community and we are equally committed to enabling them to find their way.
Name Inspiration
Wanderoo, is an ancient Sinhalese word that means forest-dweller and we are using it to describe the majestic Lion-Tailed Macaque. The Wanderoo is an Old World Monkey endemic to Southern India. It spends the majority of its life in the upper canopy of trees in rainforests feeding on fruit. Only 3000-3500 Wanderoos live today making it one of the world's rarest and most threatened primates. Its range is increasingly isolated because of habitat destruction, including from the expansion of coffee plantations. So, we are asking if we can grow a cup of coffee in a way that protects rather than destroys the Wanderoo's habitat?
Coffee grind size guide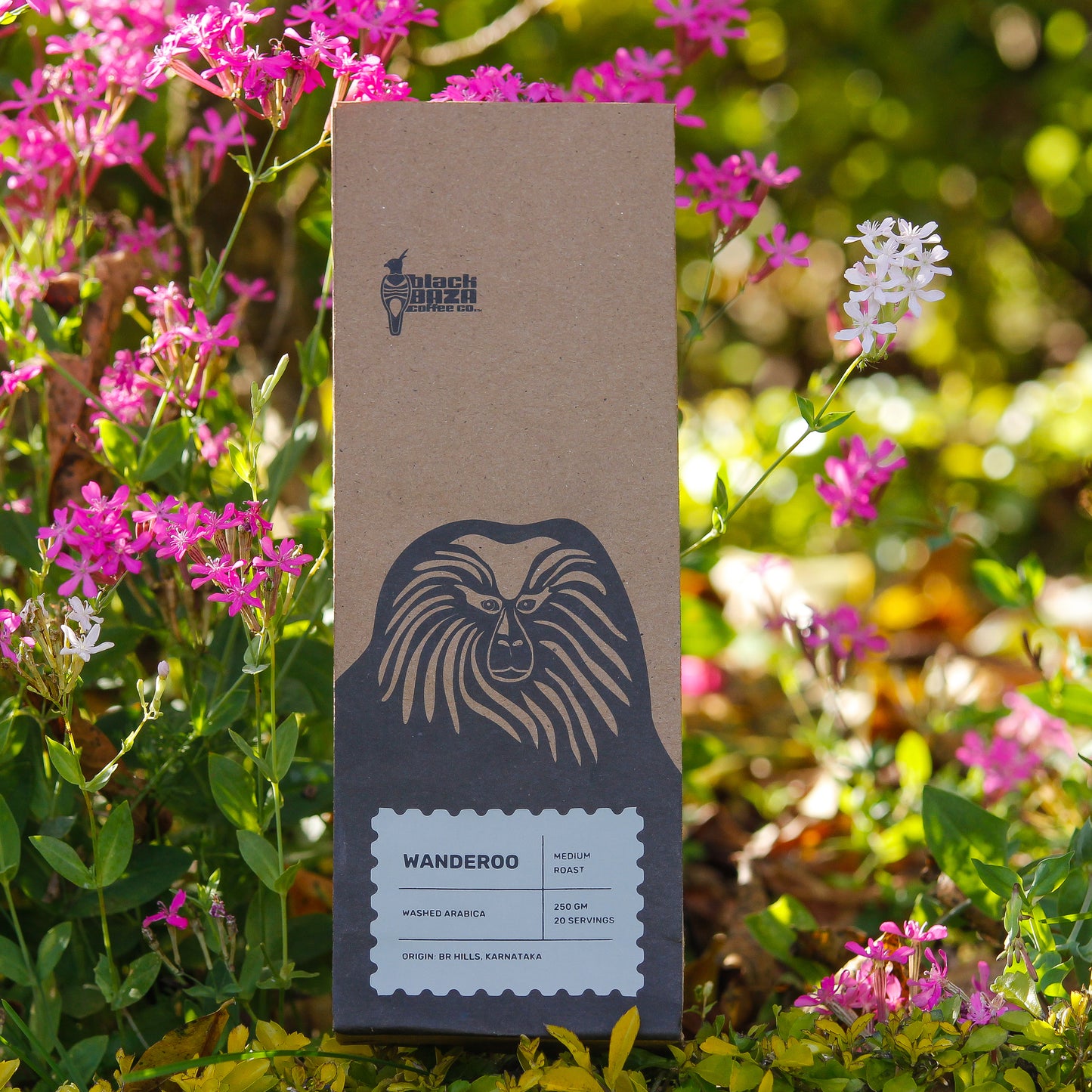 See our laboratory tests for heavy metals and pesticide residues
Know More