Coffee Sampler Pack
Sustainable Gifting
Regular price
Sale price
990.00 INR
Unit price
per
Sale
Sold out
Know the Coffee
The Sampler Pack allows you to try the amazing diversity of coffees we grow, roast and blend. You can expect to find the flavours of Western Ghats coffee in one box! So go for it! Try and Arabicas, blends of Arabicas and Robustas and the straight up Robustas all before you make up your mind. Why not? Even better, try and cup taste these coffees blind! And then come back, tell us which one you like and let's make that your regular! 
Know the Growers
The coffees in this Sampler Pack come from all of the regions we work in: BR Hills in Karnataka, The Nilgiris in Tamil Nadu, Kodagu in Karnataka and Wayanad in Kerala.
The Contents
The Sampler Pack contains:
1. WANDEROO | MEDIUM ROAST, 100g
2. JUMPING ANT | LIGHT ROAST, 100g
3. FICUS | MEDIUM-DARK ROAST, 100g
4. OTTER | MEDIUM DARK ROAST, 100g
5. LUNA | DARK ROAST, 100g
6. WHISTLING SCHOOLBOY | MEDIUM-DARK ROAST, 100g, MEDIUM-FINE GRIND

*Disclaimer:* The Whistling Schoolboy comes pre-ground in a medium-fine grind because that's how roasted chicory arrives at our HQ!
Another disclaimer: If you prefer coffee without our chicory blend, please drop us a note and we will send you another coffee.
Coffee grind size guide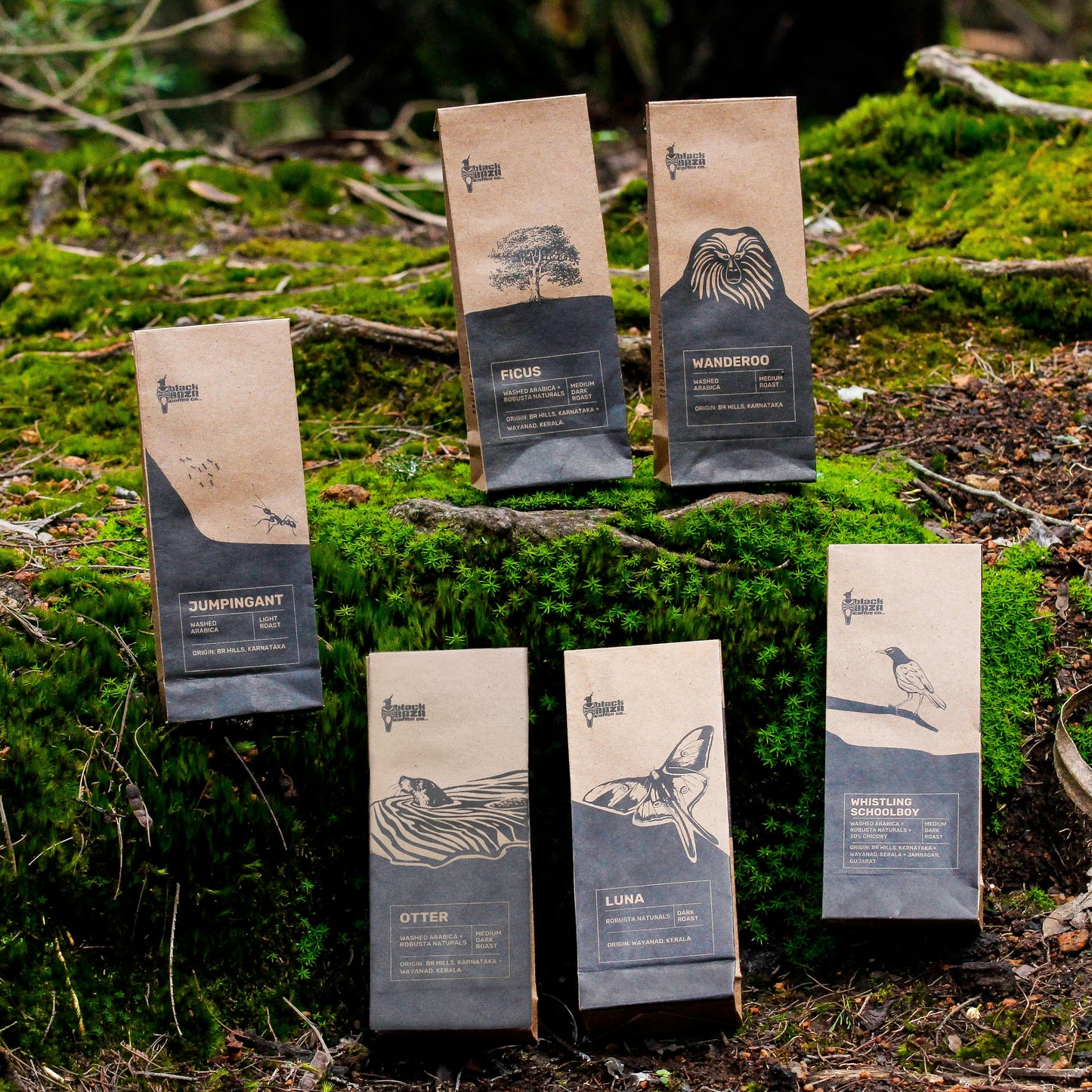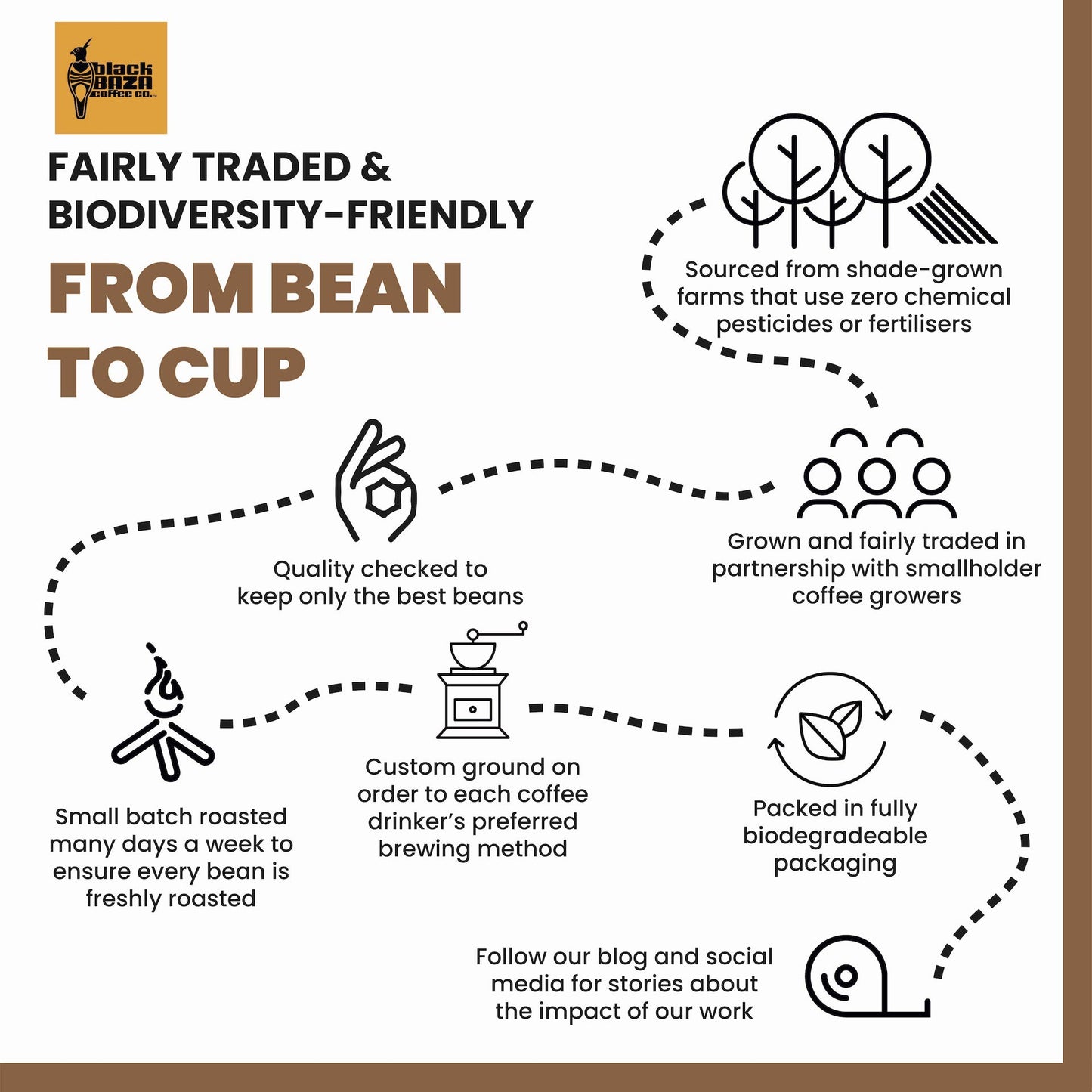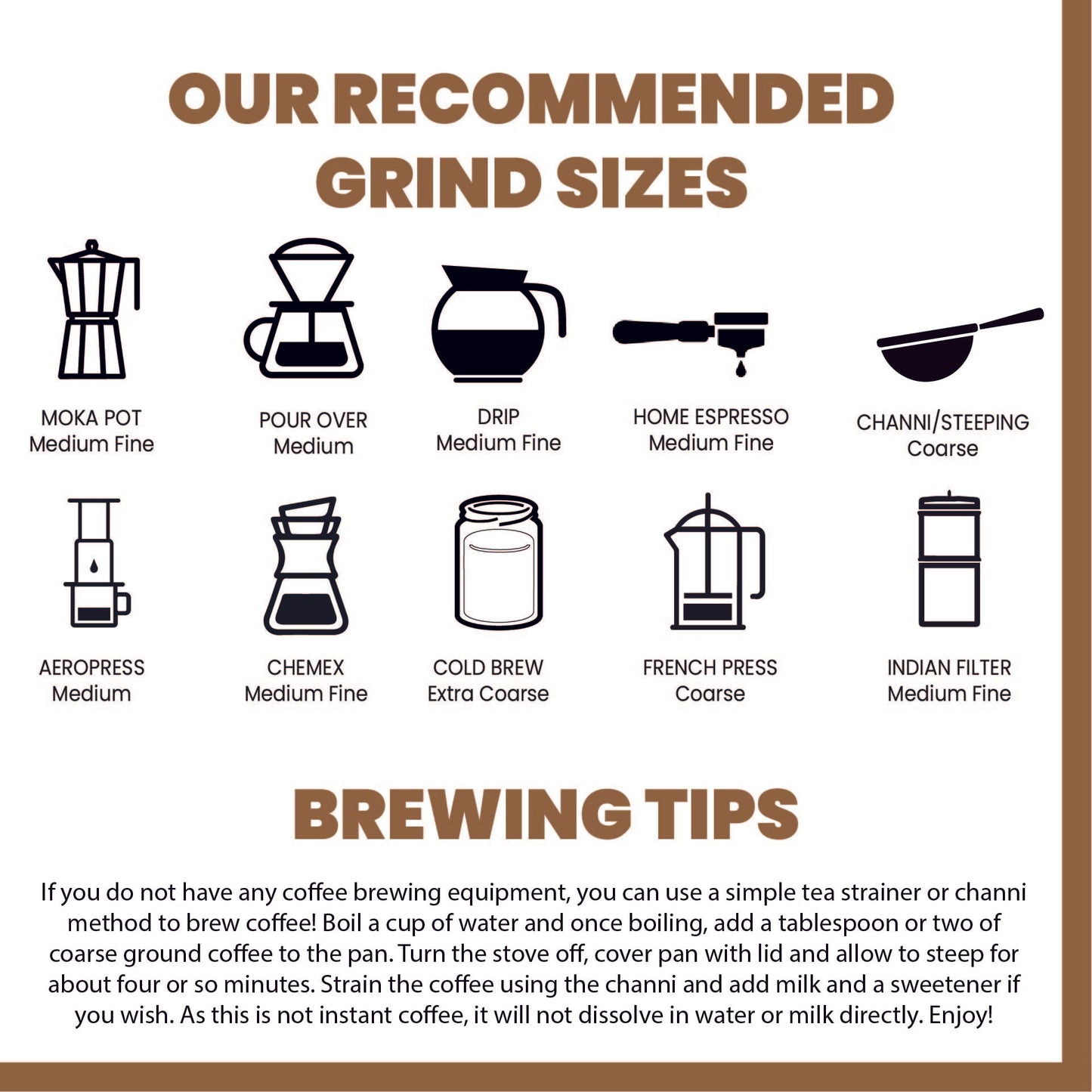 See our laboratory tests for heavy metals and pesticide residues
Know More