Loris
Dark Roast
Regular price
Sale price
420.00 INR
Unit price
per
Sale
Sold out
Best brewed with

Know the Coffee
The Loris is a Dark Roast, washed Arabica of the Selection 9 varietal that has been carefully hand pulped to ensure that each bean is completely damage free. The result is a rich and bold cup of coffee with dark chocolate and caramel flavour notes and moderate acidity.
Know the Grower
This beautiful Arabica coffee comes from our partner farmer producer organisation in the Biligirirangan Hills, an incredibly lush deciduous forest on the confluence of the Western and Eastern Ghats. This 400 member strong FPO is dreaming big about the wellbeing of their community and we are equally committed to enabling them to find their way.
Name Inspiration
Loris, meaning clown refers to a small but enigmatic primate that is found across the Indian Subcontinent. While Lorises occur even within cities, they are nocturnal and shy and difficult to see! Like the Wanderoo, its coffee counterpart, Lorises spend the majority of their time in the tree canopy feeding on insects, leaves and shoots of plants. Lorises are also fairly social primates, sleeping in groups, play wrestling and grooming each other. Little is knows about the population and conservation status of Lorises but threats include loss of habitat, fatalities from electrocution on live wires, hunting and poaching. 
Coffee grind size guide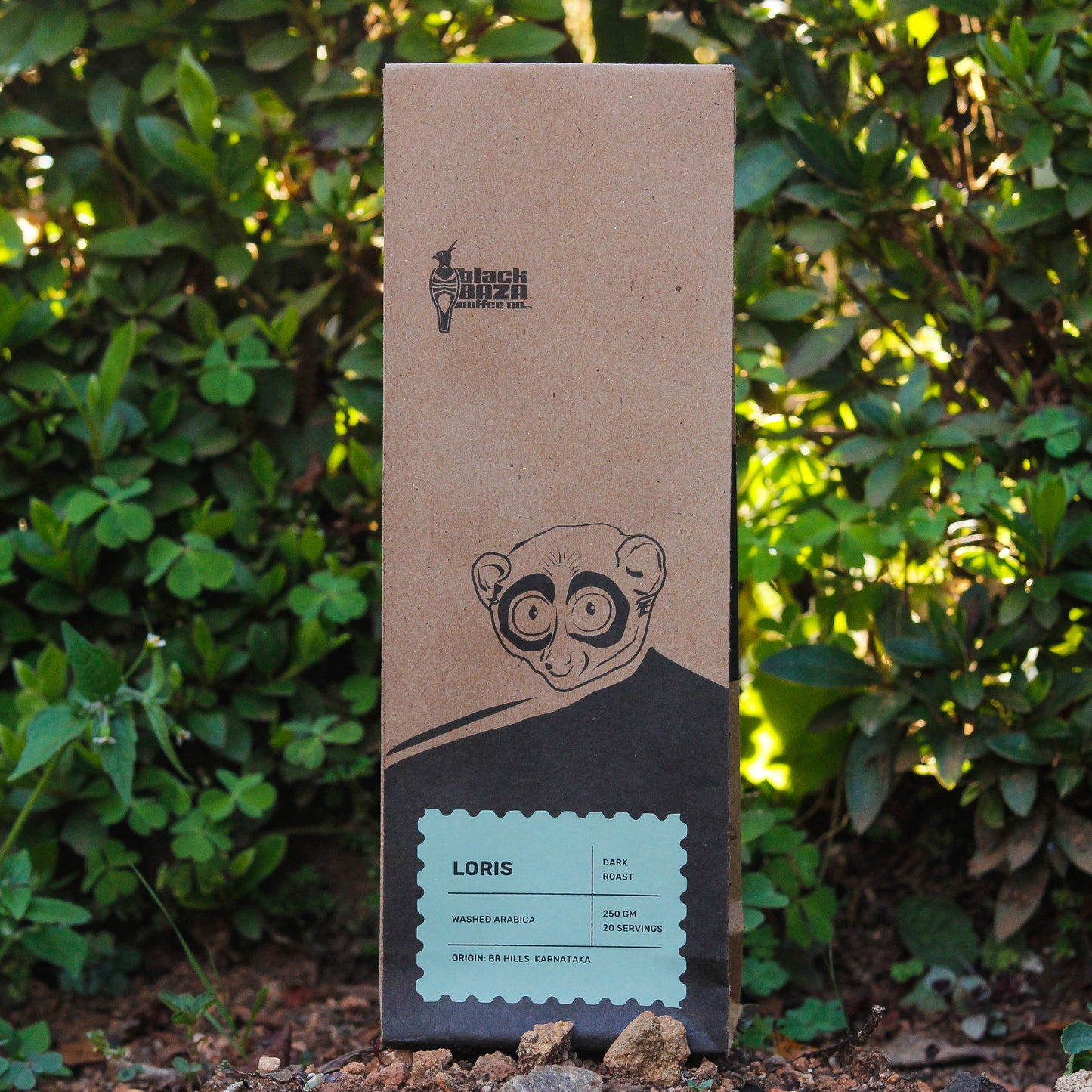 See our laboratory tests for heavy metals and pesticide residues
Know More