Coffee Canister (Colour: Moss Forest)
Airtight Storage for Coffee
Regular price
Sale price
920.00 INR
Unit price
per
Sale
Sold out
Know the Artist
The artist, Kalabati Majumdar has created thoughtful depictions of the interconnectedness between coffee producers, coffee farms and the ecosystem. These enamel canisters are our first foray into the world of 'merchandise' but perhaps more importantly, a daily reminder we need to be mindful of our footsteps and footprints on the natural world...and that change is possible, one cup at a time.
Know Enamel
This enamel coffee canister is made of stainless steel, which has then been subjected to the ancient process of enamelling. An interesting historical note to this is that enamelling actually dates as far back as the Mesopotamian civilisation and was a technique developed for jewellery. 
This canister holds a little over 350g whole bean and is not safe for microwave or dishwasher use. Although this canister is sturdy and it will not shatter into pieces if dropped, it will show small cracks in the enamel coat from repeated damage.
These are handmade, each enamel canister is slightly different.

Coffee grind size guide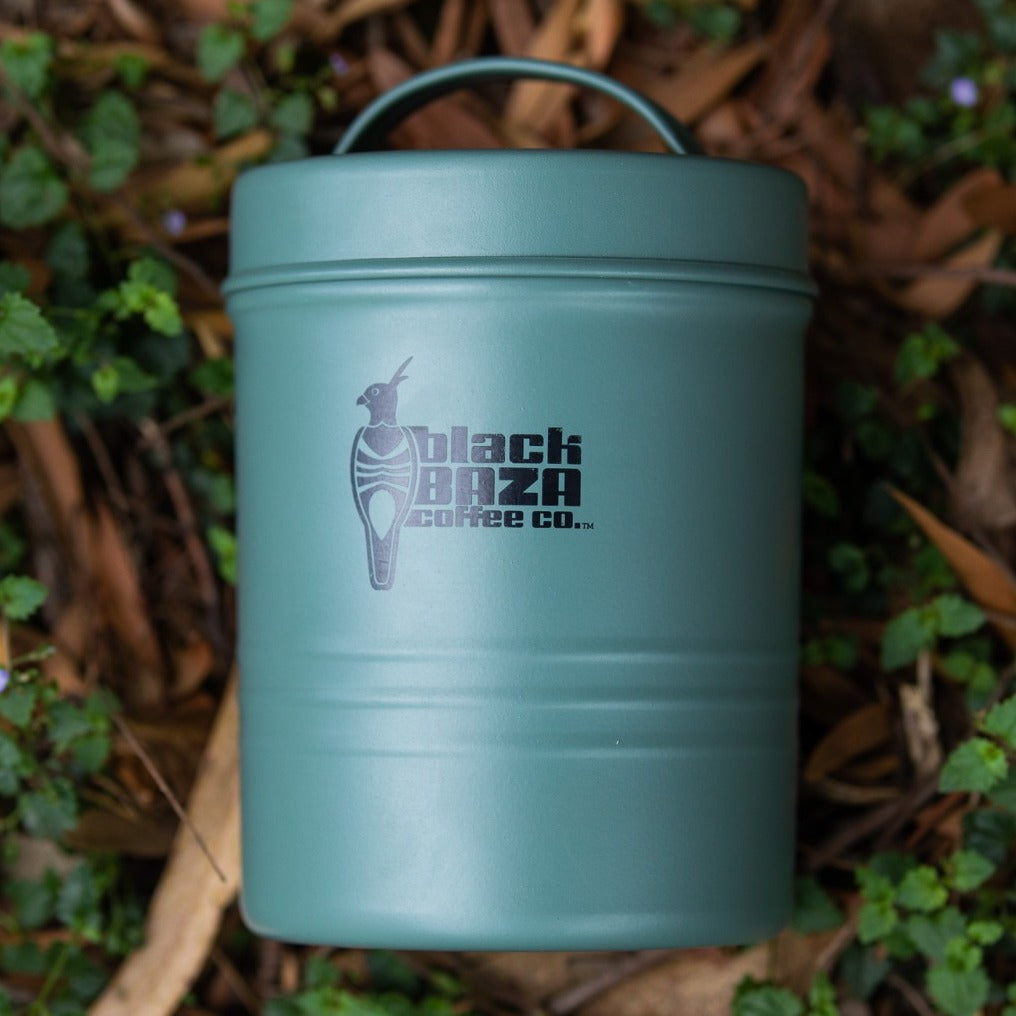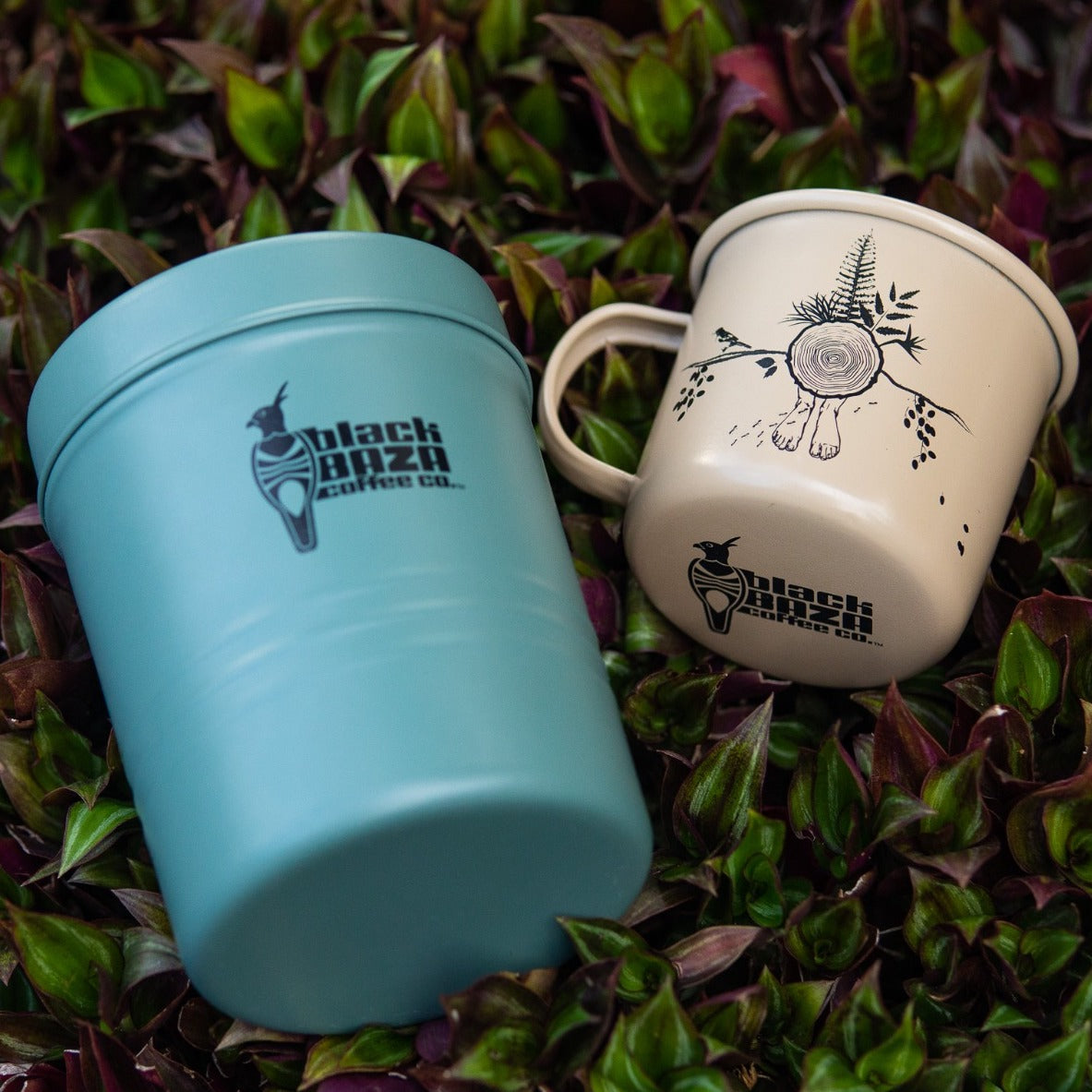 See our laboratory tests for heavy metals and pesticide residues
Know More