Handloom Pour Over Filters
Handmade & Zero Waste
Regular price
Sale price
320.00 INR
Unit price
per
Sale
Sold out
Why Handlooom, Not Paper!
These handloom coffee filters are made from kora (unbleached & undyed) cotton yarn of 60's x 40's count. Cloth filters produce a clean, sediment-free cup of coffee with heavy aromatics and a buttery mouthfeel from natural oils and a higher perceived acidity in the brew. Once used, the cloth filter must be washed thoroughly with water only and left to air dry. We have used each cloth filter for over a hundred times before repurposing. In comparison, paper filters are more tightly woven, clean out most sediments and natural oils so your cup of coffee is clean but diminished in aromatic oils. They are also not reusable and as a result, high waste (both in terms of household waste as well in the use of trees at the paper mill). 
Fabrics of Resilience
These handloom coffee filters celebrate local community and resilience in a time of crisis. The fabric that makes up these filters comes from the award winning organisation, Dastkar Andhra who have been working to revive handloom weaving in the villages of Telangana and Andhra Pradesh for many decades. The stitching of the cloth filters is done by the mothers of the children who are a part of an also award winning organisation, Parikrma Humanity Foundation in Bangalore. Many parents are small-scale tailors who have faced significant hardships as a result of the recent pandemic. Retailing 30 sets of coffee filters a month allows us to support an entire household. 

The cloth filters are a part of Parikrma's community development programme for parents whose livelihoods have been affected by the recent pandemic.
How to Use

Cloth filters can be washed and reused multiple times (but not for eternity!). To get the best use from them, first rinse a few times with hot water before you begin to brew. Once you are done, you can rinse again with hot water and hang to air dry. Do not wring or squeeze dry as it might change the shape. These filters may shrink in size over time, we have tried to factor this in but each filter is an individual too! You will need to adjust and experiment with your grind size, brewing time and perhaps even ratio to get the best brew out of these cloth filters.

If it helps for us to be truthful, we only use cloth filters these days and have been for the past two years almost. We are happy with our brews and would never consider going back to paper.
Coffee grind size guide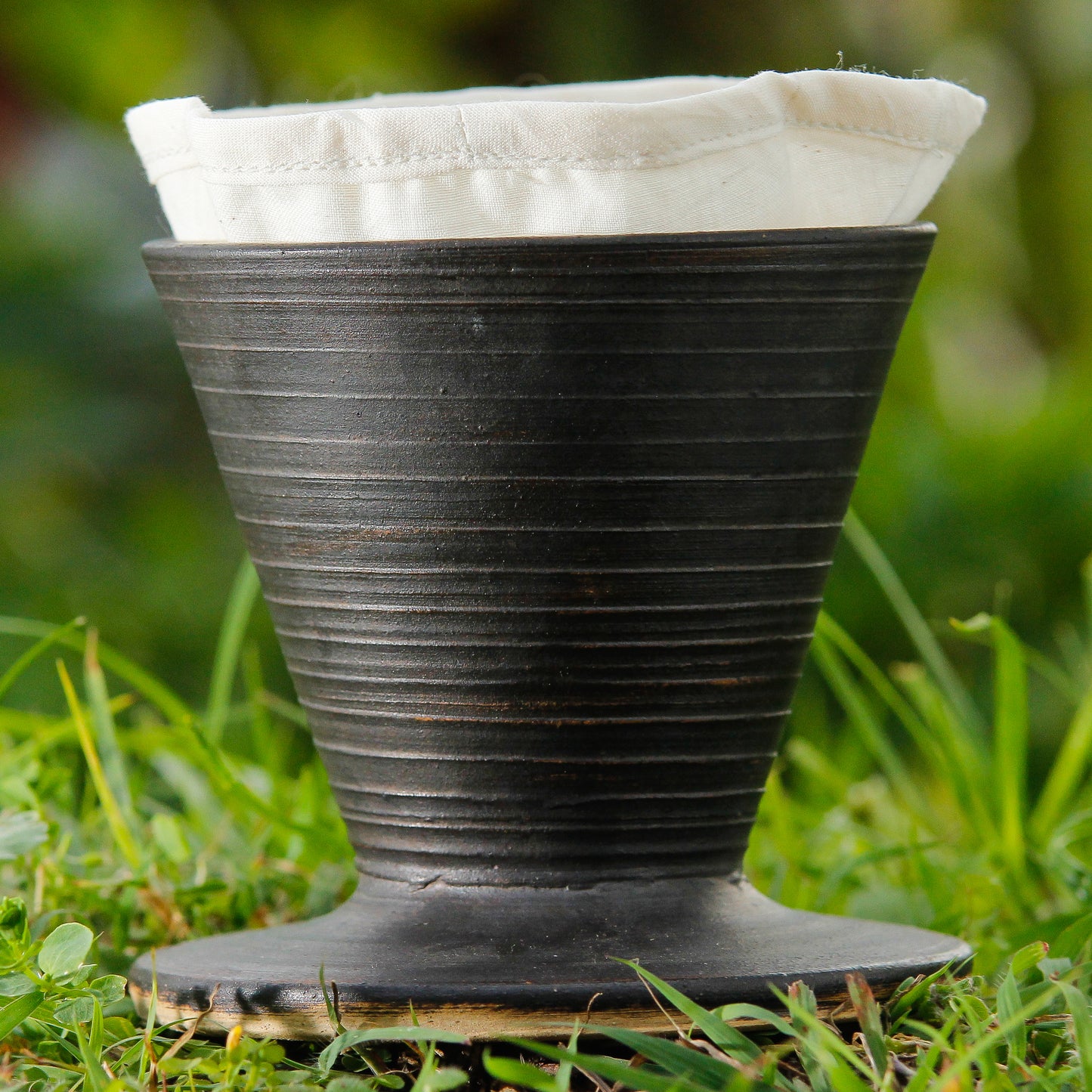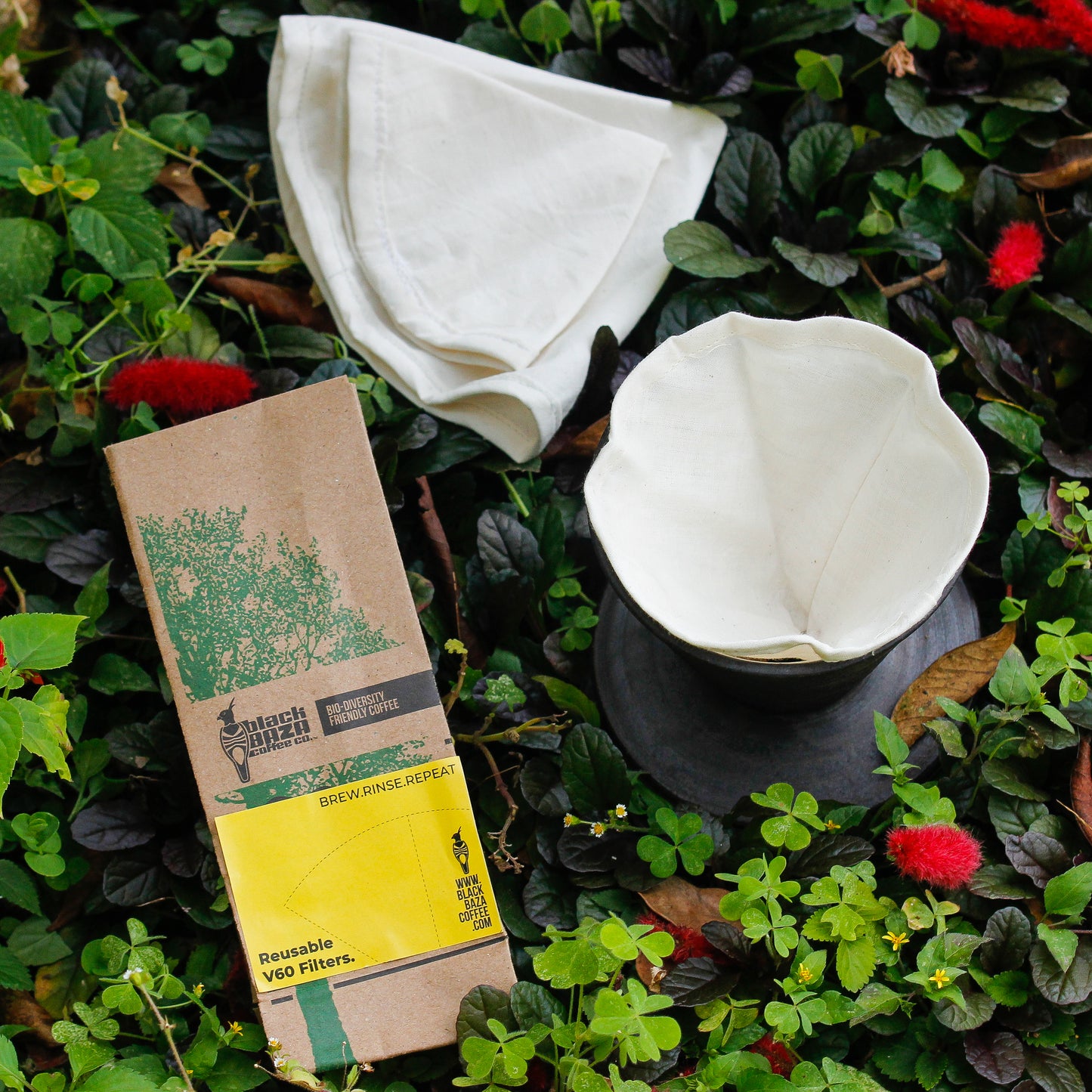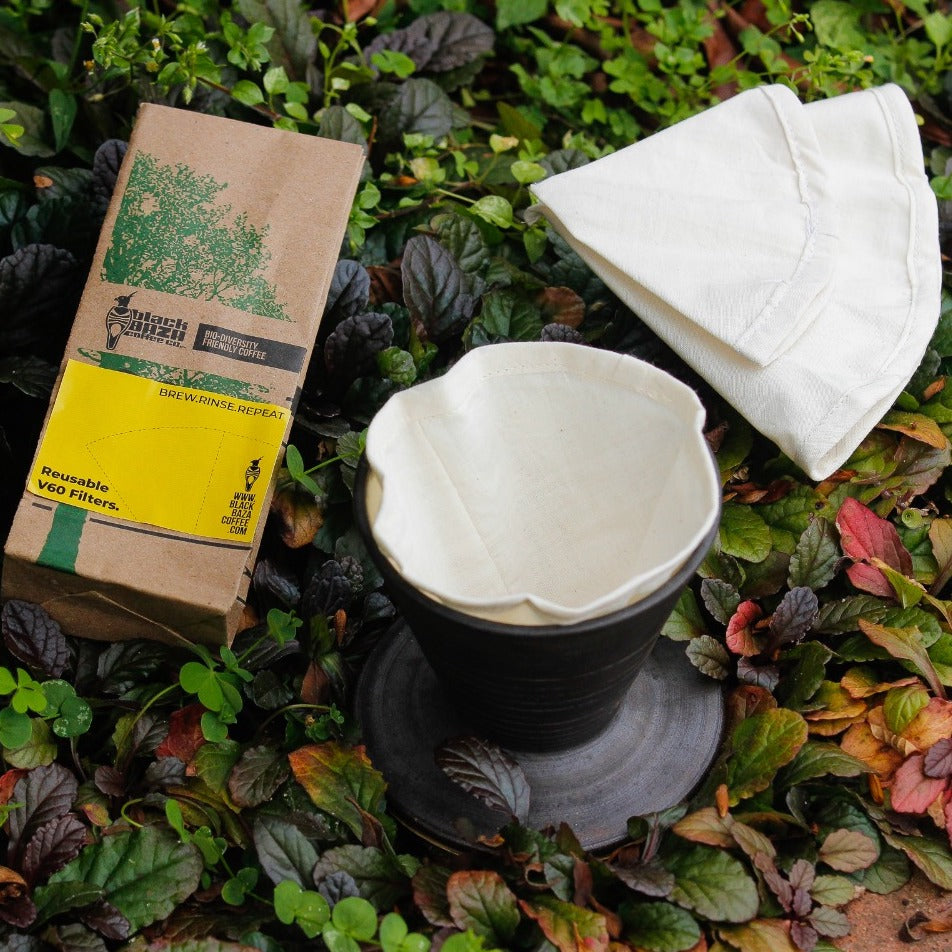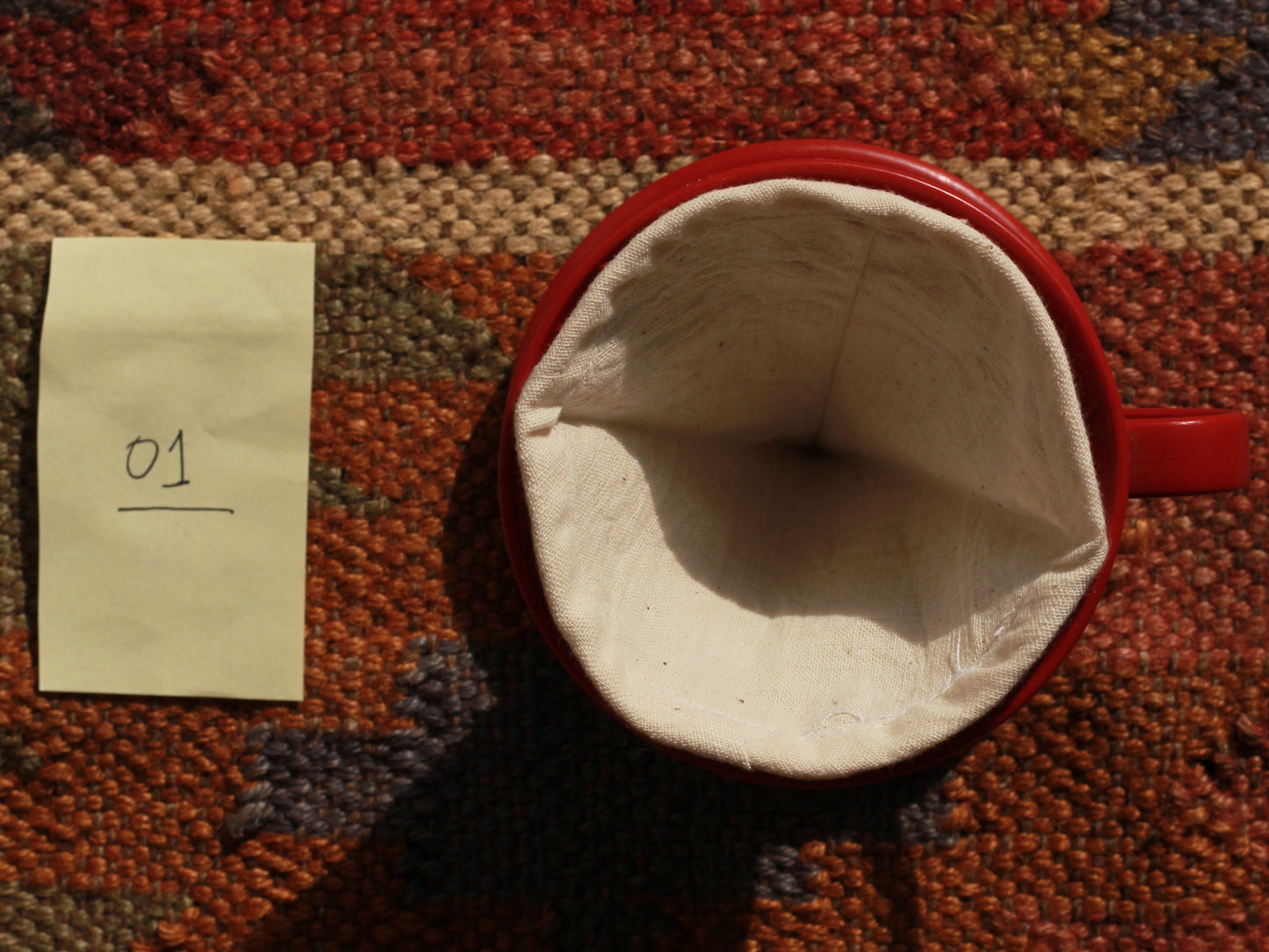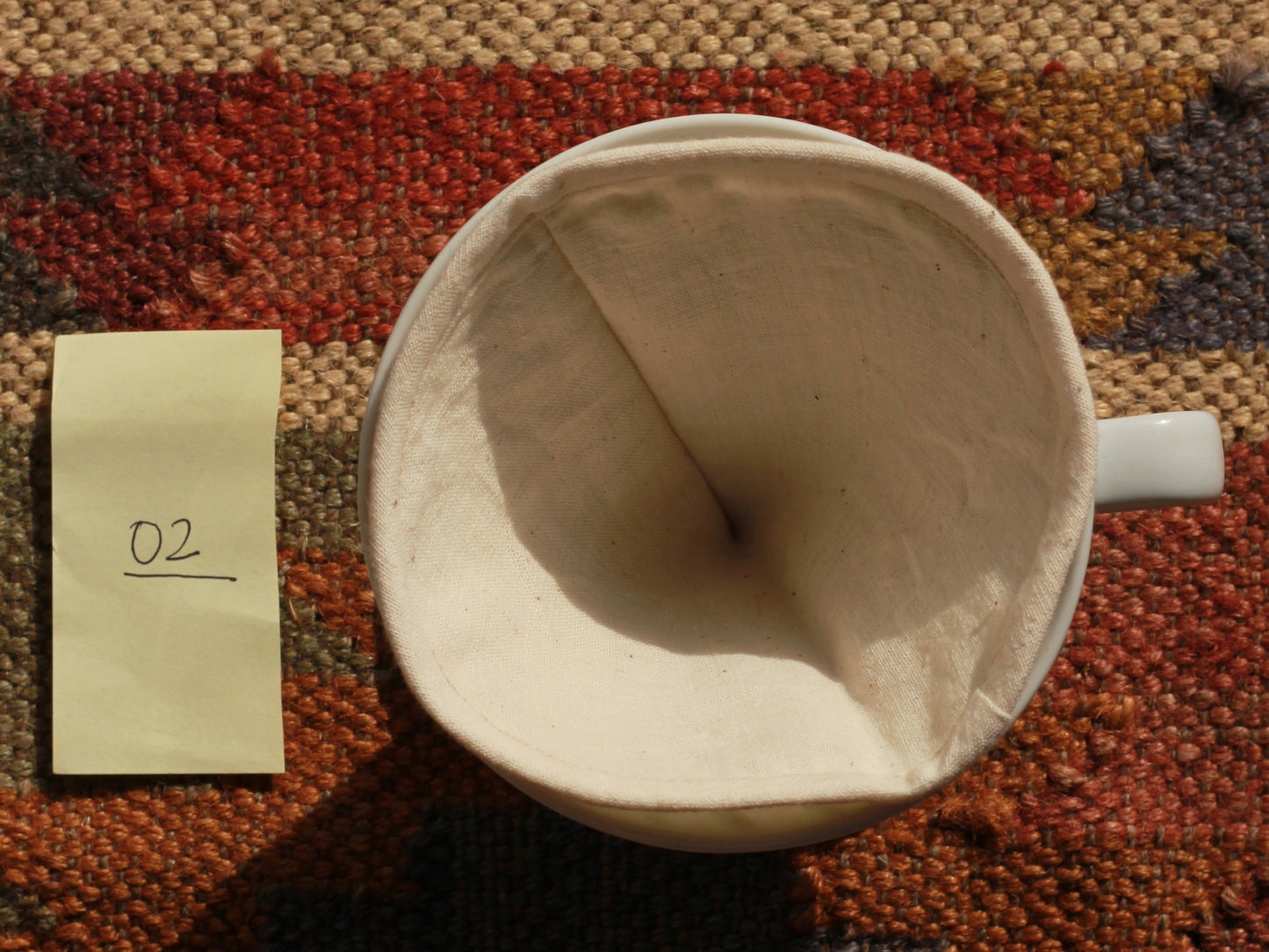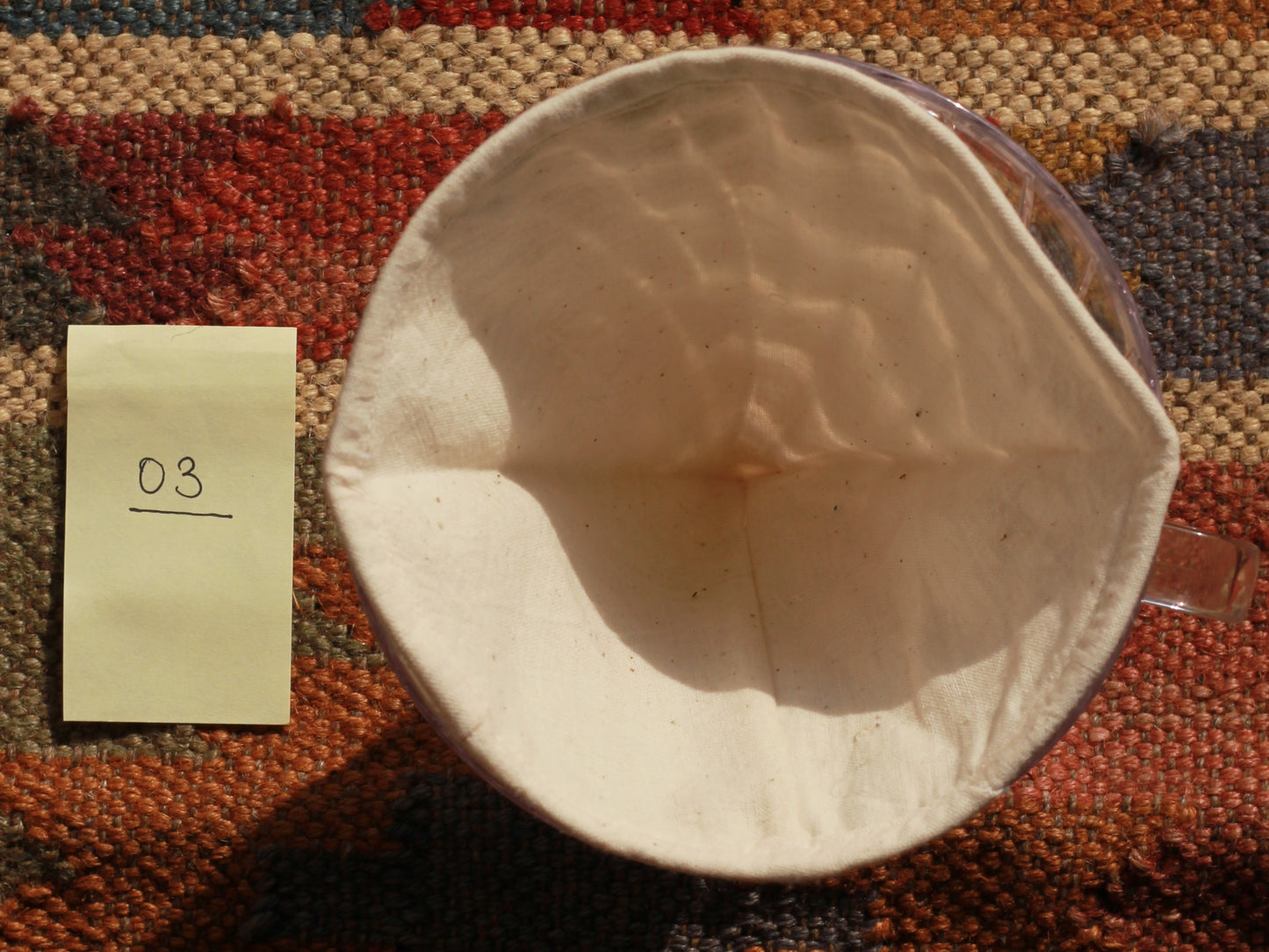 See our laboratory tests for heavy metals and pesticide residues
Know More