Elf Cup
Bourbon-Barrel Aged, Medium Roast
Regular price
Sale price
480.00 INR
Unit price
per
Sale
Sold out
Know the Coffee

This coffee is our boldest yet. We aged our coffees in oaky Bourbon barrels for long enough (too long?), for the oaky, single-maltyness to sink into the this beautiful washed Arabica from the Nilgiris. We recommend this at room temperature, if not cooler. Think of this as a sun-downer coffee, one you'd enjoy for leisure and not necessity!

Know the Grower

This interesting Arabica coffee comes from our partner farmer producer organisation, Aadhimalai in the Nilgiri Biosphere Reserve, which is a uniquely diverse and ecosystem with forests and shola grasslands side by side. The Irula and Kurumba communities have agricultural lands which are intercropped with coffee and trees like jackfruit, orange, lime, banana, forest species and pepper vines. Spices are also grown along with coffee. 

Name Inspiration

Deep within the Nilgiri woodlands, one can encounter the fascinating elf cup fungi, scientifically known as Sarcoscypha coccinea or Chlorociboria aeruginosa. These remarkable organisms exhibit a striking crimson and turquoise coloration, making them easily distinguishable amidst their surroundings. Their distinct cup-shaped structures are a result of their reproductive process, serving as a receptacle for spores. Found primarily on decaying wood, these fungi play a vital ecological role by breaking down organic matter and recycling nutrients back into the ecosystem. Their presence adds a touch of enchantment to the forest, reminding us of the intricate and vital workings of nature.

Images by Sava Krstic
Coffee grind size guide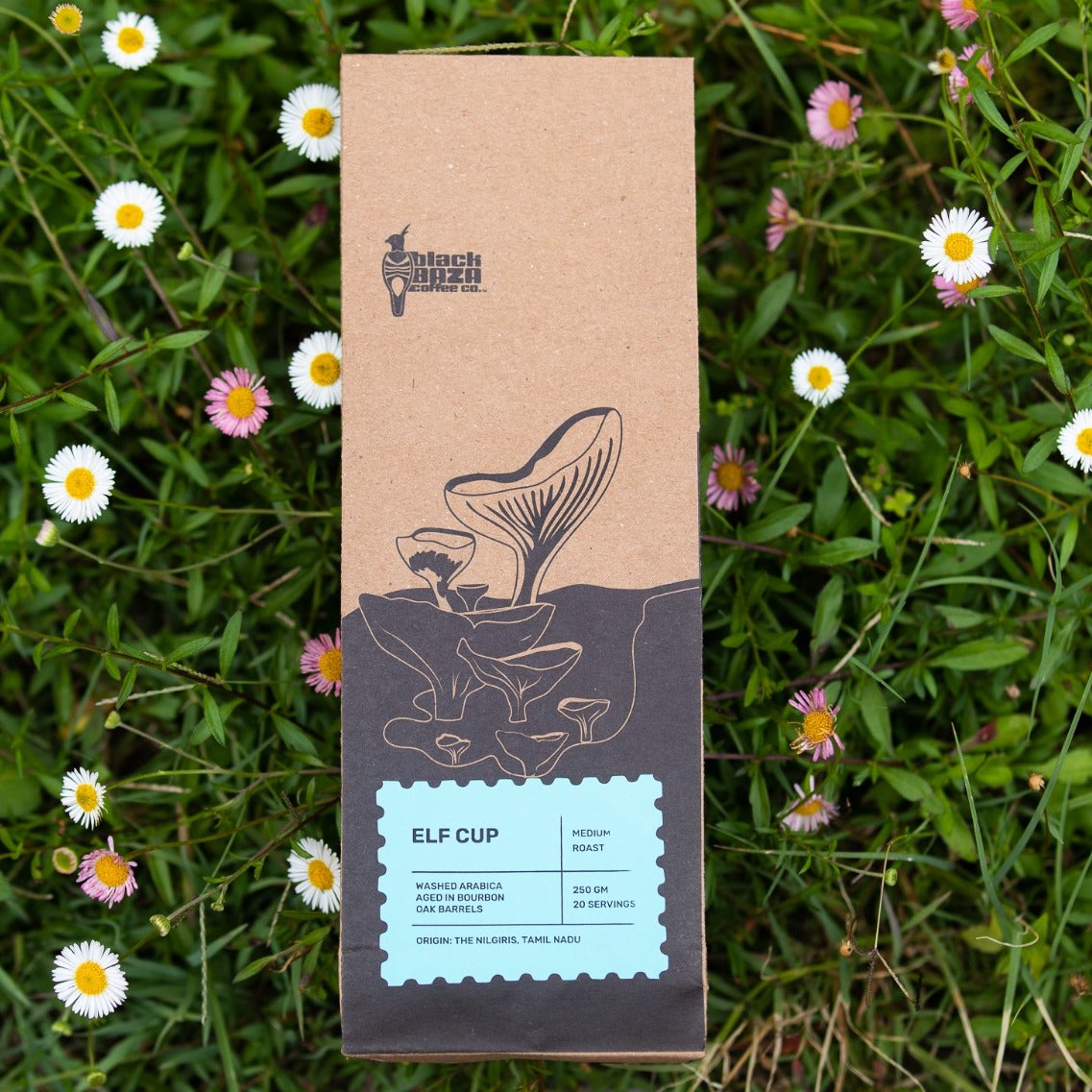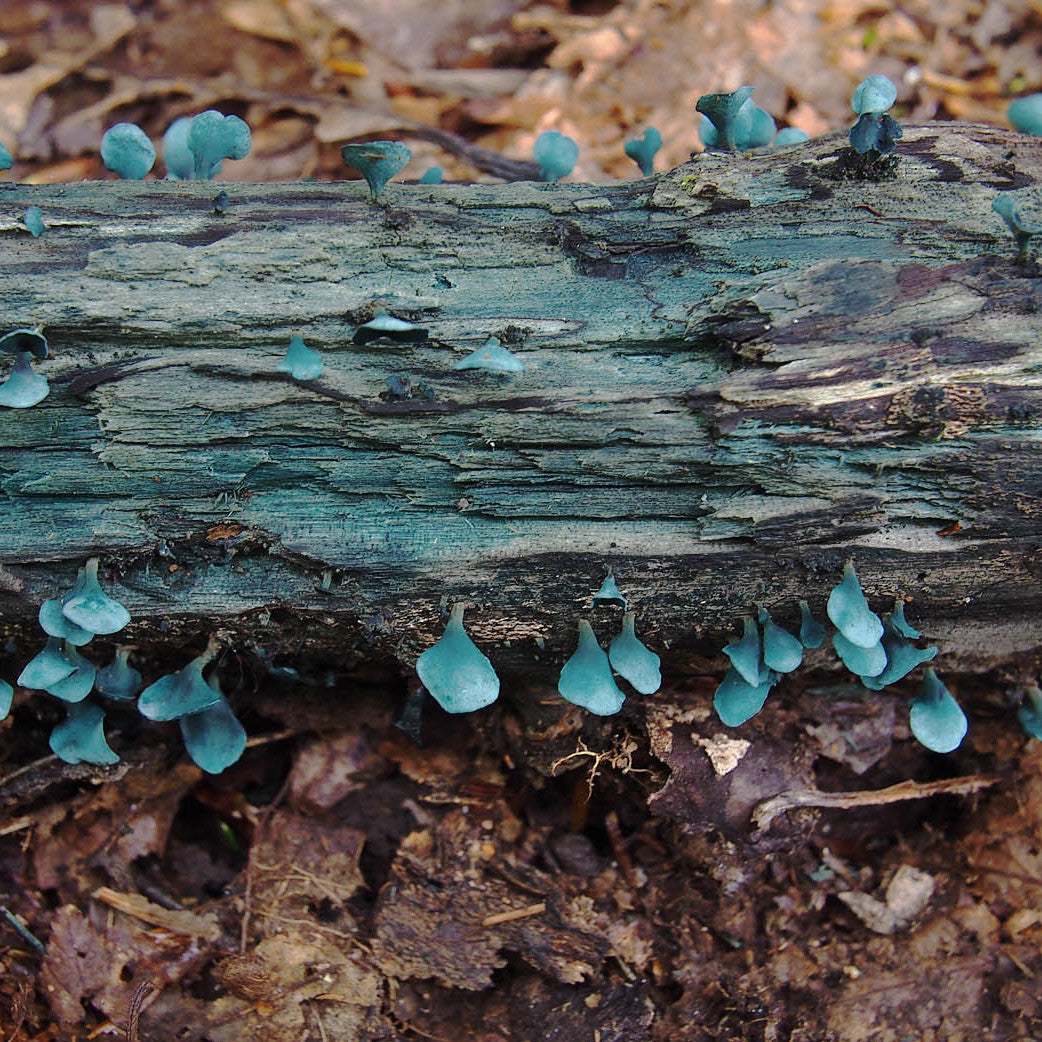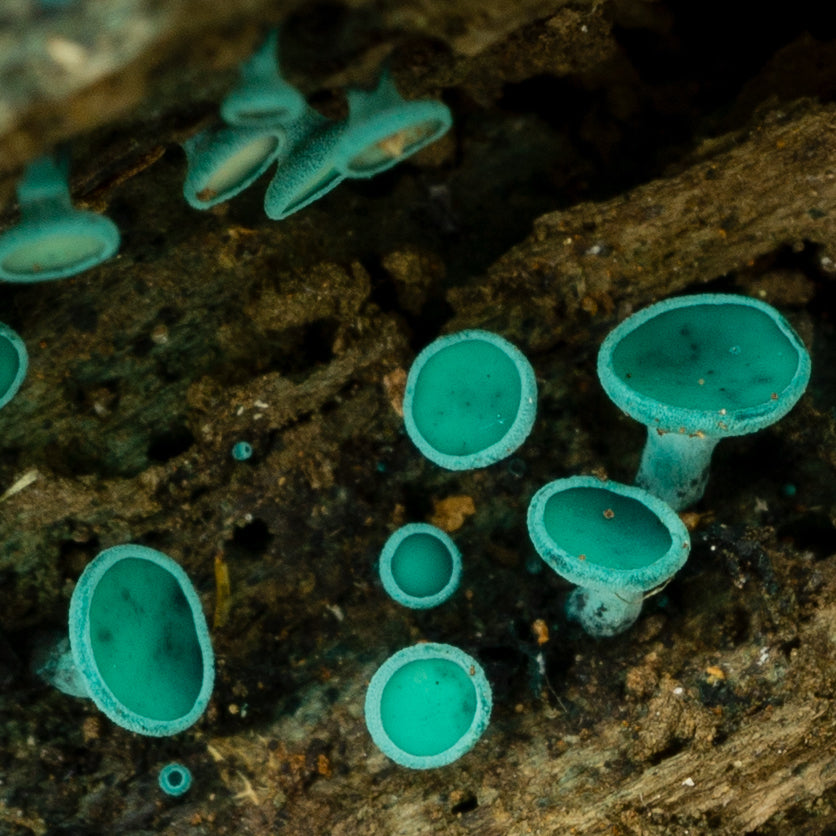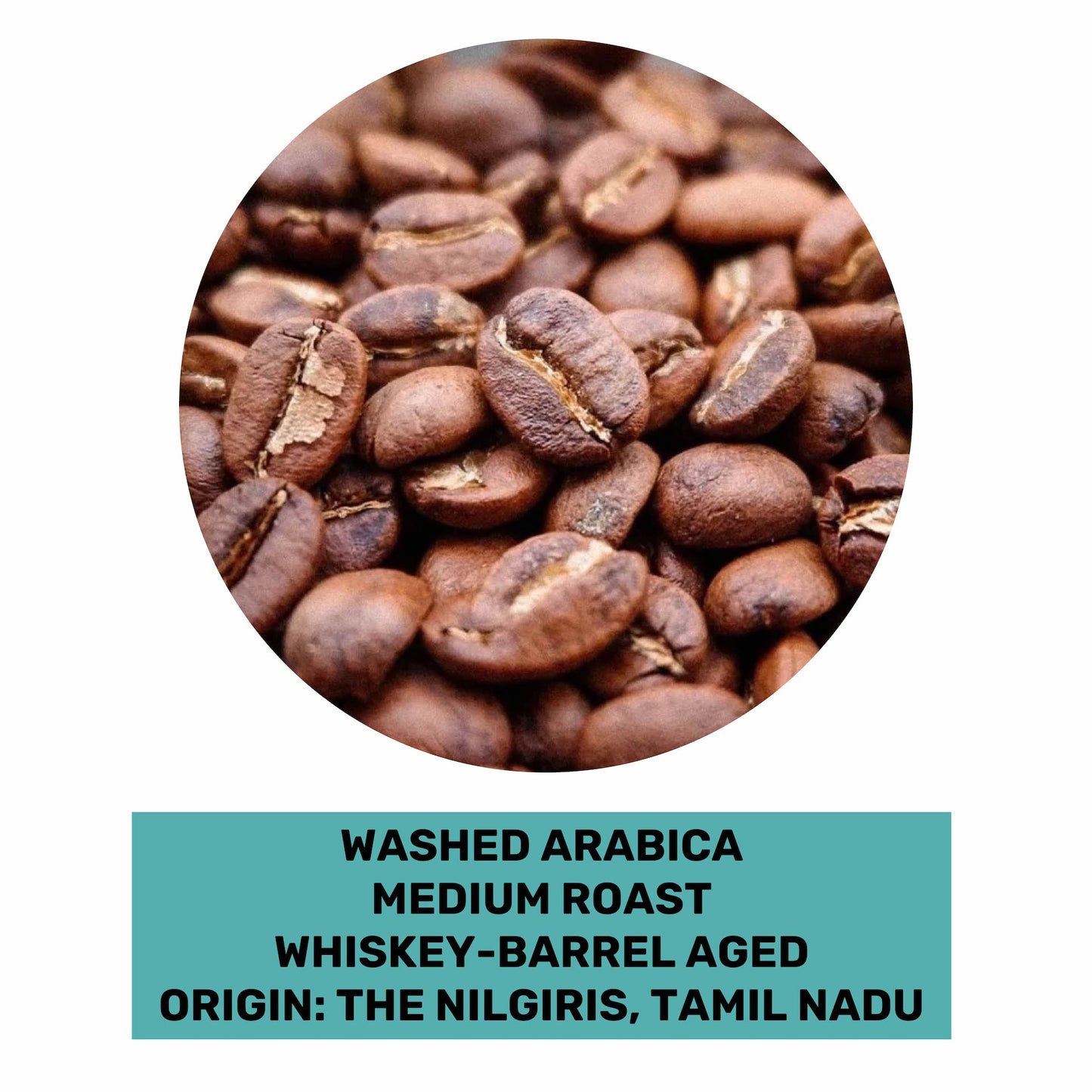 See our laboratory tests for heavy metals and pesticide residues
Know More